Book Cover Design Ideas and Tips
Here are some book cover design ideas that have helped me in the past. 
First, I try to keep in mind that the job of a book cover is to get the reader past his or her indecision about buying the book.  Reader indecision might be tied to quality issues. Does the book look professional or amateurish? A misspelled word on the cover or first few pages will be enough for them to say no.
Readers also need to decide whether the book contents interest them enough to buy it. The reader wants to know the genre -- is the book is an urban fantasy, or a romance novel or a mystery?  Is it set in a modern city, or a historical period or on a space ship? They also want to know what kind of reading adventure the book will take them on.  What's the plot? Are there conflicts?  And all this has to be communicated in a succinct, compelling paragraph.
Using the correct font and images and writing a good book synopsis is really important.  If a reader buys your book on the basis of the cover images and synopsis and then they find later that the book is very different than described, they will NEVER buy another book of yours.
Book Cover Design Ideas Should Follow the Crowd
You want your book to stand out, but for cover design, that's not always a good idea. As mentioned, the reader wants to get a sense of what the book is about, and they have in mind all the other covers of similar books.  For example, many books set in space have a spaceship or a picture of a star-filled sky on them.  If your book is set in outer space, using similar images and the reader expectations of what a space book cover should look like allows you to get that idea across quickly and easily.
Good Book Covers are Uncluttered
The image on a book cover doesn't need to present every element of the book story.  It just has to attract the reader, and generate an emotional response that matches the story in the book.  Piece of cake, right?  Yea, tough one.
I start with looking at all the other book covers in the genre of the book cover design I'm working on. Amazon is great for this task. If you type in best mystery novels in the search box, you'll get back a whole page of book covers to peruse.  Look at them and pay attention to ones that grabbed you immediately.  What attracted you to that cover? Was it the simplicity? The colors?
Look at the two examples below that I pulled from the science fiction category.
The Leaving Earth cover grabbed me right away. The colors and simplicity made me want to turn it over and get the story.  The image was intriguing, especially the fire part on the earth sphere.  Even the light streak around the text gave me information. That's a "plus one" already for that author.
In contrast, the Primitives cover made me first think the book had been included in the wrong genre. It didn't look "science fiction-y".  I liked the colors and design, and it did work to get my attention. But I wasn't sure I would buy the book, even though I was compelled to figure out why the cover didn't match the genre.  After I read the book synopsis, I was still a little confused. It seemed more like a horror/thriller to me, and the parrot just doesn't match "horror" to me.  Did I want to read the whole book to find out why the parrot was on the cover? Nope. I moved on.
Colors and Fonts have Emotional Effects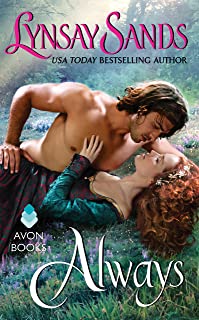 Restaurant designers use this principle heavily. Ever noticed that the most popular fast foods places use warm reds, yellows and oranges in their logos and buildings?  Warm colors encourage action and energy, which presumably increases appetite.  For a book cover, oranges and reds can signify power, or if these colors are used along with white and black, fear and anxiety.
Cool colors such as light blue, aqua and lavender are soothing and can evoke happy or calm feelings. If your book is a thriller, you want your reader to get an anxious or worried feeling from your book cover, so soothing colors aren't going to work with a book cover design for a thriller.
Fonts can also evoke feelings. Romance novels about pirates are replete with curly cue fonts. Note that the book at right uses teal and light blue with just a touch of orange for warmth. The cover suggests a soothing story which might be a little racy too.
Image and Font Source Copyright
You should always make sure your book cover design ideas use properly licensed images and fonts.  These items are protected by copyright laws and are licensed by the originators. You can get into legal trouble if you violate that license by using an image or font without paying for it. Even for free images, you'll want to make sure each image is licensed for unpaid commercial use.
You can buy images at various places on the internet. Pay attention to image resolutions, and purchase the choices which offer at least 300 dpi.  DPI stands for dot per inch, and it's a measure of the image resolution. You'll see that when you go to buy an image, the higher resolutions are more expensive, but you'll need that higher resolution image. It's required for print books. 
You can purchase images from the following pay-for-license companies:
AdobeStock (available if you use Indesign)
shutterstock.com
dreamstime.com
istockphoto.com
123rf.com
deviantart.com
vectorstock.com
imagezoo.com (illustrations)
There are also free images available on the internet to support your book cover design ideas. Here's a short list of sources that offer free-to-use image licenses:
pexels.com
unsplash.com
freepik.com
morguefile.com
stockvault.com
Another thought is to take your own pictures.  If you are good with a camera, this can be a great way to avoid the whole licensing issue altogether.
Fonts
Fonts also have to purchased. If you are using Adobe Indesign, it comes with many fonts licensed under the Adobe Creative Cloud. If you want to use a font that is licensed individually for your book cover design idea, you'll need to buy it. Some sources I've used include:
myfonts.com
dafont.com
fontsquirrel.com
fonts.adobe.com
creativemarket.com
And finally...
And if you want to develop your own book cover design ideas, there's a great course online by a guy named Derek Murphy.  It's called DIY Book Covers. 
You'll also need some photo imaging software such as Adobe PhotoShop, Corel Paintshop Pro or one of the many other programs available to purchase.
Otherwise, give me a shout, I've got many more book cover design ideas in my head, and I'd be happy to create one for you.
---
---