How to Format a Story - Is Your Book Ready to Publish?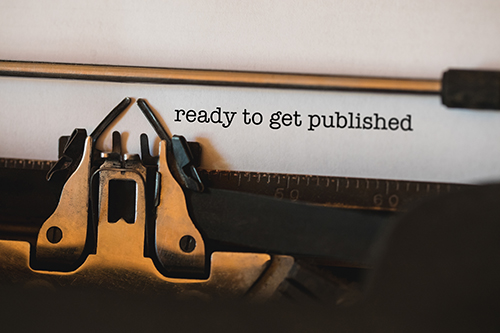 Do you know how to format a story so that it is ready for a professional formatting service?
There are many steps you can take to make the transition to your published book easier and less expensive.  Here's a checklist of items that you can use to guide you in your goal of getting your book published.
Is your manuscript done?  If you are still rewriting parts and making changes, you are not ready to publish.
If you are done writing, the next step is editing. Has your manuscript been professionally edited? If not, you aren't ready to publish. A professional editing of the book is a must. Even if you've had many beta readers read the book and point out mistakes, you need a professional editor. Yes, they have to be paid, but a good editor can only make the book better.

Do you have all the images you want to use in the book ready? This includes having them all in digital format if possible and formatted to at least 300 DPI in resolution.
Have you marked the manuscript with indications of where the images should be placed? I usually ask my clients to name and number the image files. Then in the manuscript, I ask them to write in each image number and name in a different color after the sentence where they want that image to go. 
Does your digital Word manuscript have clearly marked chapter and subheadings? Having clear headings and subheadings will make it much easier for the book formatter to lay it out. The chapter starts should be clearly marked.
Do you have an ISBN number? Or is your formatter going to supply one for you? 
If you are supplying the ISBN, do you have the barcode image for it?
Do you have a book cover image that you want to use? Is it in a high-resolution digital format (at least 300 DPI?)
Do you have a vision for the cover to give the book cover designer direction on how to design the cover?
Do you have your book cover description/blurb written? This is the text that goes on the back of the book to describe what it's about.
Is the book title and subtitle clearly shown in the manuscript?
Have you decided how you want your author name to look? For instance, if you have an advanced degree, do you want that designated?
Have you written a dedication?
Are there people that you want to acknowledge on an acknowledgement page?
Do you have an "About the Author" paragraph or bio written? That would include the bio and a headshot picture of yourself.
If your book provides health advice to the readers, do you have a disclaimer page to protect you from legal action?
All of this information is necessary to publish the book, and for the person formatting the book to be able to lay out the book correctly, easily, and quickly.
If you don't have any of these items completed, you may want to think about getting them ready before you give the manuscript to someone to format it.  If you are paying a formatter by the hour, not having these items will make the book publishing process much more expensive. If you are working with someone on a flat fee, they will want to see all these items are completed before they start.
Having said all this, there will still be some back-and-forth discussions on the "look" of the book and cover, and a good formatter will welcome your input on their work, and support your vision of your book.
I hope this list on how to format a story makes the publishing process easier for you.
---
---
---
Is Your Book Ready to Publish?